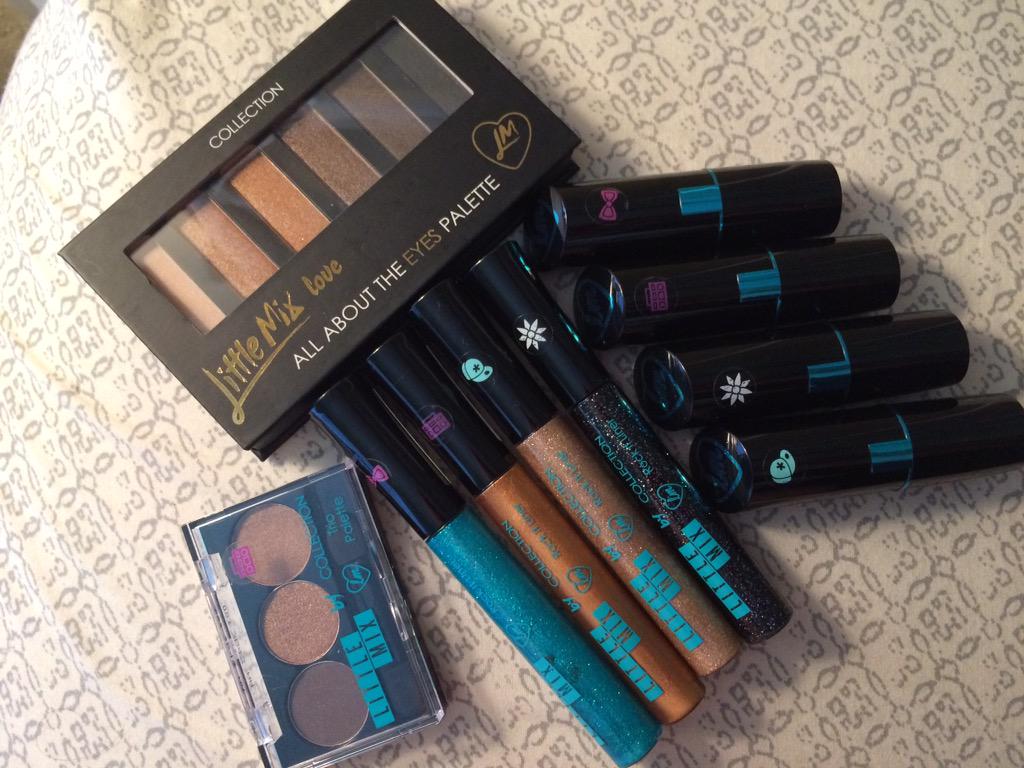 I've wanted to get some of the Little Mix makeup ever since a friend of mine on tumblr posted about it, but since they only sell it in the UK, I haven't had a chance to get anyone to send it to me until now. Thanks to my good friend Nic, who is studying abroad in Nottingham right now, I was able to buy it online and have it shipped to her dorm, and then she shipped it to me!
Getting it was a whole ordeal, but thankfully it arrived safe and sound yesterday. What really happened was that my mailman didn't deliver it because apparently there wasn't a safe location for delivery, and when it got back to the post office, they thought the date on the package said 3/6 instead of 5/6 and they were about to send it back to England because they thought it had been here for two months and I hadn't picked it up. Thankfully, I arrived just in time and I was able to pick it up yesterday.
So what I got was: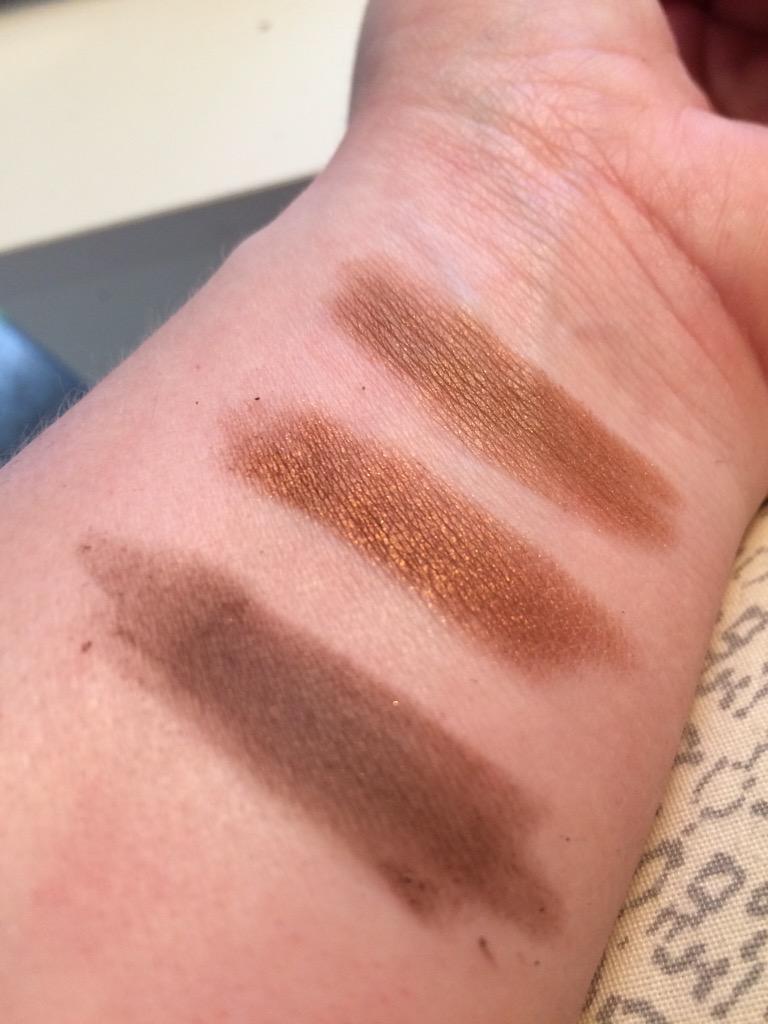 These are the swatches for Jesy's trio eyeshadow palette. I'm not a huge fan of the dark brown one but the other two have very good pigmentation and I can't wait to try them out!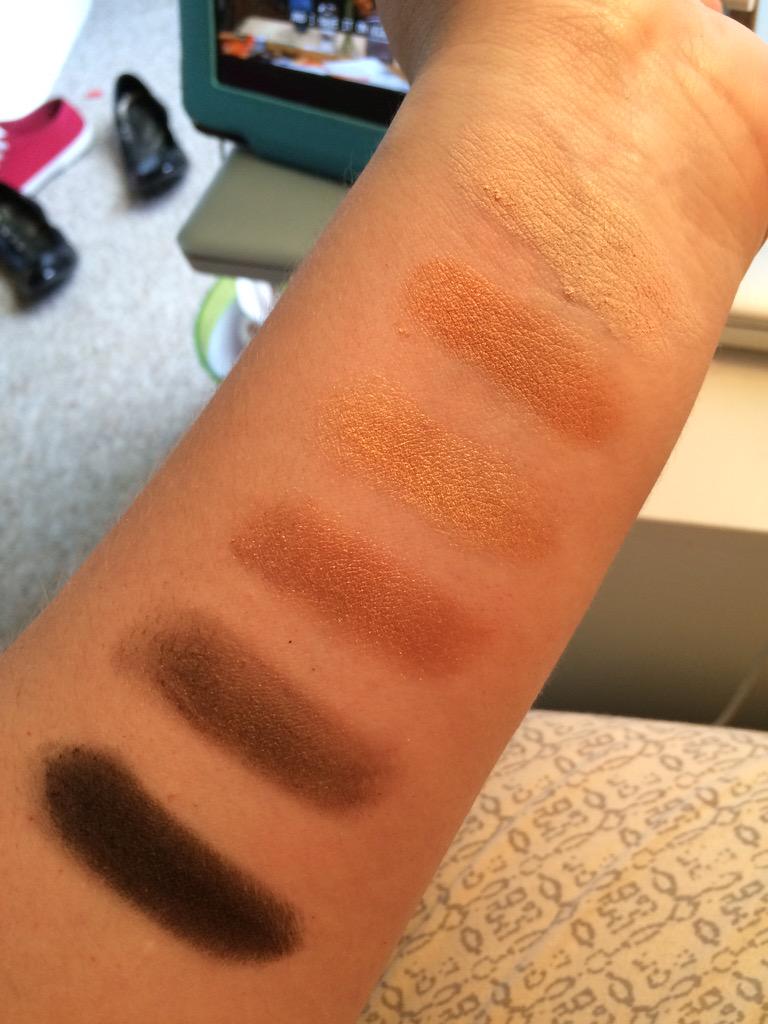 These are the swatches for the All About the Eyes palette. From top to bottom, the colors are: feather, sunkissed, golden sand, dazzling brown, cocoa dream and blackbird. I wasn't originally going to get this one but the colors are exactly what I like to wear and for drugstore makeup, they seem to be really good quality!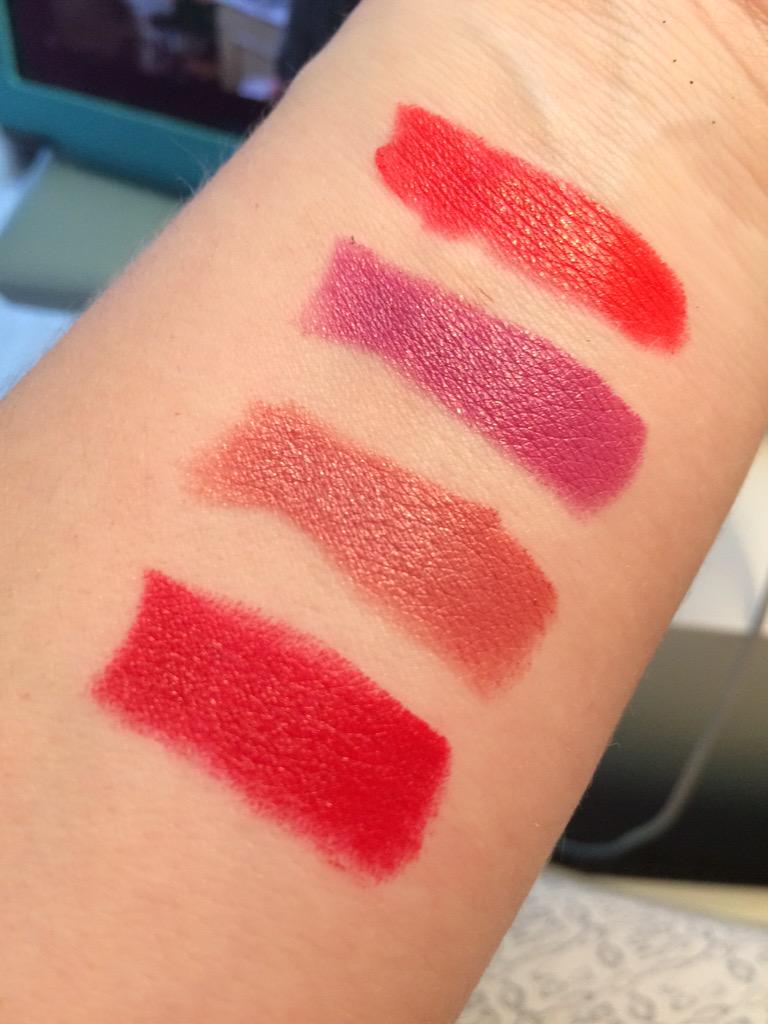 Out of everything I got, I was most excited for the lipsticks! From top to bottom, they are: Jesy, Perrie, Jade and Leigh-Anne. I haven't actually worn them yet but the colors are SO NICE and even if I have probably like five different red lipsticks that look just like those, I'm still really excited to wear them. The Jade one looks like a really nice color for when I don't want to have obnoxiously bright lips (but when don't I?) and the Perrie one is a really nice shade of purple that's unlike anything else I have.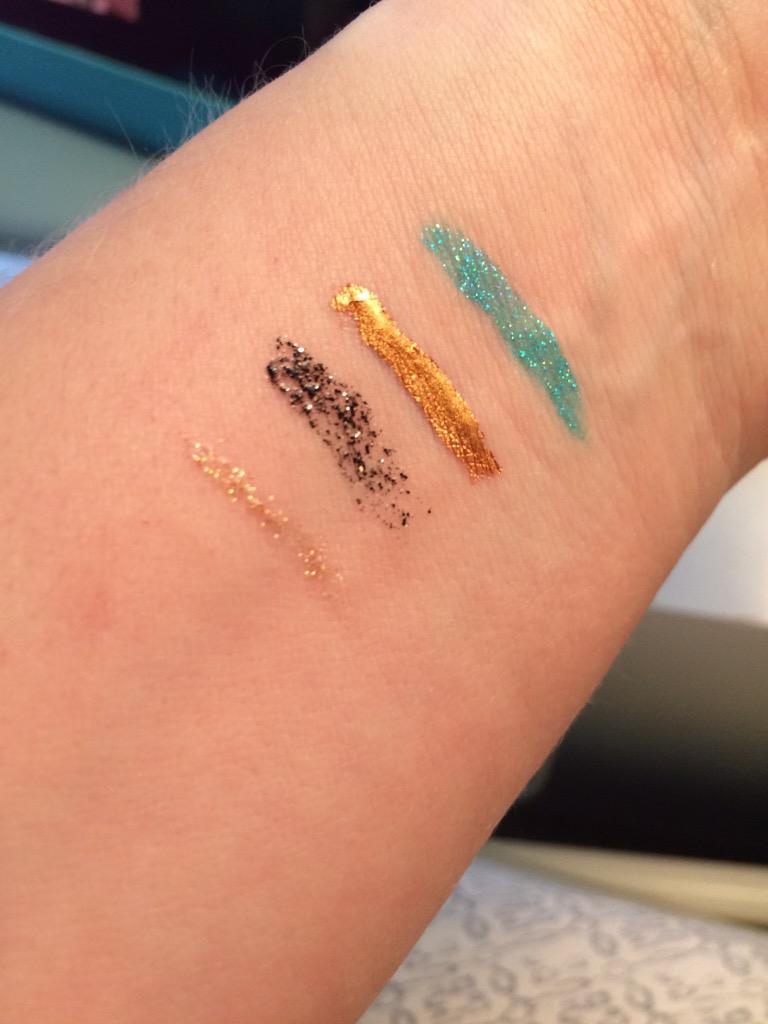 These were kind of an impulse buy and I'm not sure how much I'll actually wear them but they were so cheap I figured I'd go for it. From top to bottom, they are: Jade, Jesy, Perrie, Leigh-Anne. I'm not sure if I'll even like them a little bit but everyone needs some colorful eyeliner in their life, right?
I'll probably post something else about the makeup once I actually get around to wearing it! Thanks for reading :)